Ballarat's Hardy Audio was created by Paul Hardy in 1998. Paul Hardy (1952-2008), was widely known in the industry at the time as the hit 'em in the face, retail voice of Harvey Norman.
Paul Hardy moved to Ballarat and into the Hardy Audio studio of today at a time when broadband was changing the way the industry worked. In 1998, the Hardy Audio studio had two booths and three mixing suites with Soundscape and Tascam digital mixers.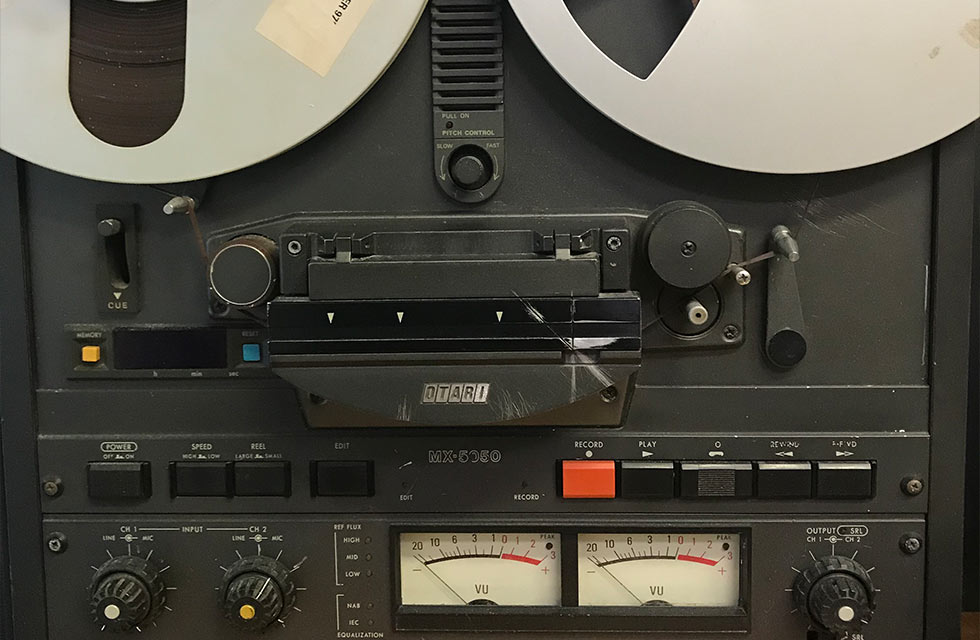 Today, Hardy Audio Director and Owner Lauren Goodrham, continues this grass roots tradition of voice over work, focussing on high production values and talented artists.
Her new team also brings a wealth of experience in digital content and in-stream marketing via podcasts and music streaming services, as well as script writing, foreign language translations and audio design.

Sign up now to receive audio samples from the latest voice over artists, plus industry news and more.
Who is behind Hardy Audio
Ellen is the welcoming voice of Hardy Audio. As Studio Manager, Ellen believes she is 'privileged' to work at Hardy Audio and her dedication to her clients backs that up.
Ellen joined the Hardy family a couple of years ago as receptionist/administration assistant and as her confidence and experience grew, she quickly moved into her managerial role.
Her measured and calm demeanor means even on the most hectic days with a list of more than 50 jobs in production, Ellen remains the team's cool cucumber and makes sure everything remains on track.
Originally Ellen's dream was to become a chef. She worked across the hospitality field and in retail. Then an opportunity to become a dental assistant was very short lived after she fainted during her first shift.
When it comes to Ellen listing her favourite part of her role, the list is endless.
"I love the client relationships that have been created. I love hearing the ads that we have created on commercial radio, youtube and streaming platforms and free to air tele. I love that every day brings something different and I am always learning something new. I love the team- our little Hardy Audio family. I'm so proud to work at Hardy Audio! I am grateful of the opportunities that I have been given through working here."
Ellen says the most challenging part of her role is putting herself and the producers into situations that could either be a disaster or a raging success.
"Almost every time, these risks pay off which makes everything worthwhile."
A final word (or in the words of Ellen a bonus fun fact!)
"I am a HUGE fan of dogs, indoor plants, good food and wine and taking a cheeky trip overseas (or even around the country.)"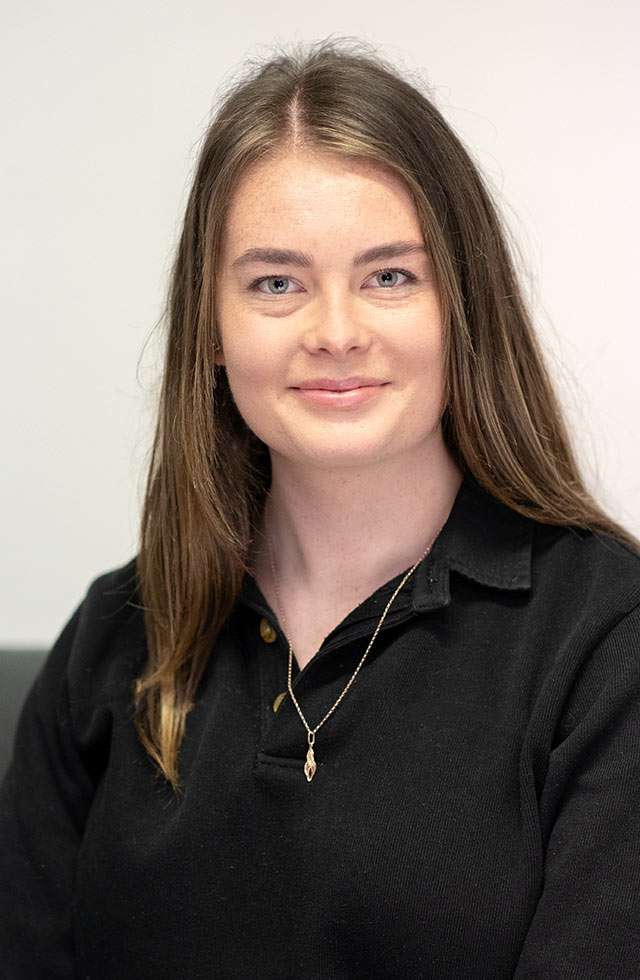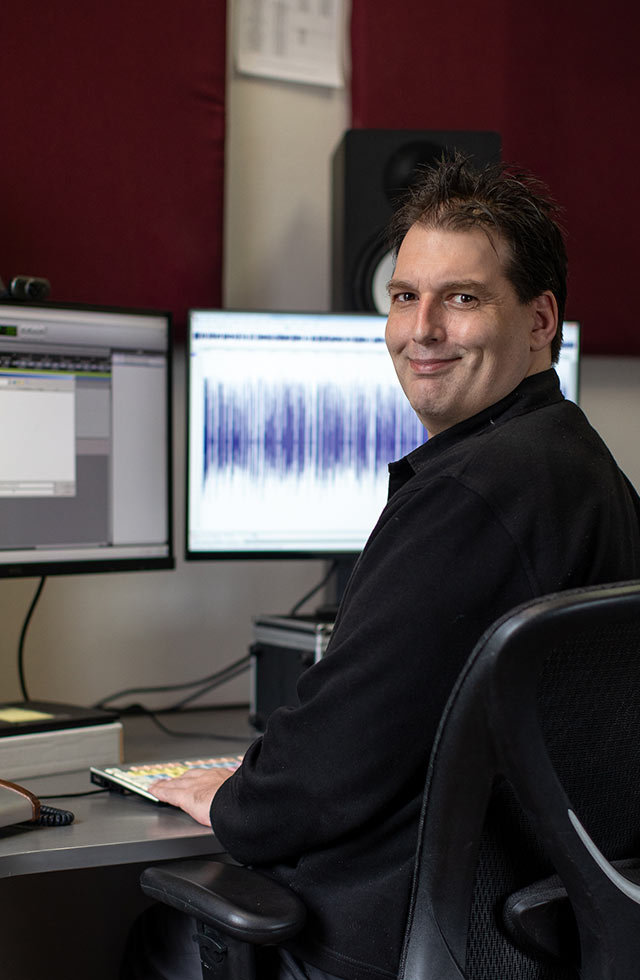 Robbie is a stalwart of Hardy Audio having been with the team for more than a decade. He's seen a lot of changes in the audio industry in that time but one thing hasn't changed – his dedication to his clients and the final product.
Robbie is the team's Production Engineer and even after a lengthy and successful career in the industry, he still loves the thrill of producing high quality voiceovers for audiences around the world.
Robbie's love of music saw him become a radio hack working in his home state of Tasmania. After building up his name and profile in Tassie with the Hit Network he joined 3BA in Ballarat as a Production Manager before joining the Hardy Audio family.
Robbie never tires of speaking to his clients to find out exactly what they need. From straight forward 15 second ads, to complex corporate videos, Robbie treats every job equally, knowing the importance the final product is to his clients. He loves working closely with the talent to ensure the end result fills the brief every time.
Robbie loves the challenge of working on multiple projects.
"I love the thrill of many projects running concurrently and being able to action campaigns in a short timeframe. It's incredibly rewarding to supply material to clients who need a great result on a tight deadline."
A final word…
"It's a dream job with a fantastic talent roster and wonderful clients. I love our small team & the satisfaction of hearing feedback from clients about successful campaigns Hardy Audio has been involved with."
Tom is a quiet achiever of the team, who, for three and a half years, has won clients over with his dedication to audio production, editing and operating.
Tom's background proves what a self-starter he is. His knowledge of the audio industry is all self-taught having mastered the field during his stint at university, managing a bar, completing a pre-apprentice in electrical and a foray into sales. His love of all thing's audio makes him a valued member of the team.
Even with the simplest of jobs, Tom loves to make sure every voice over, ad, corporate video and podcast are the cleanest and best they can be. You can often hear a voice over being played over and over again. Repetitive to some, for Tom its his way of making sure the end result is exactly what the client envisaged. He loves nothing more than the challenge of a complex mix.
Tom also thrives on finding the best music to suit the mix. Sometimes he'll spend the time trawling through hundreds of tracks to find the perfect fit. Obsessive to some, for Tom it's the sense of joy and relief when "I finally find THE track that elevates the client's product."
A final word…
"Working a Hardy Audio gives me a sense of accomplishment every day given the diversity of my role. We also have great clients that are fantastic to have a yack on the phone and to exchange dog pics with."